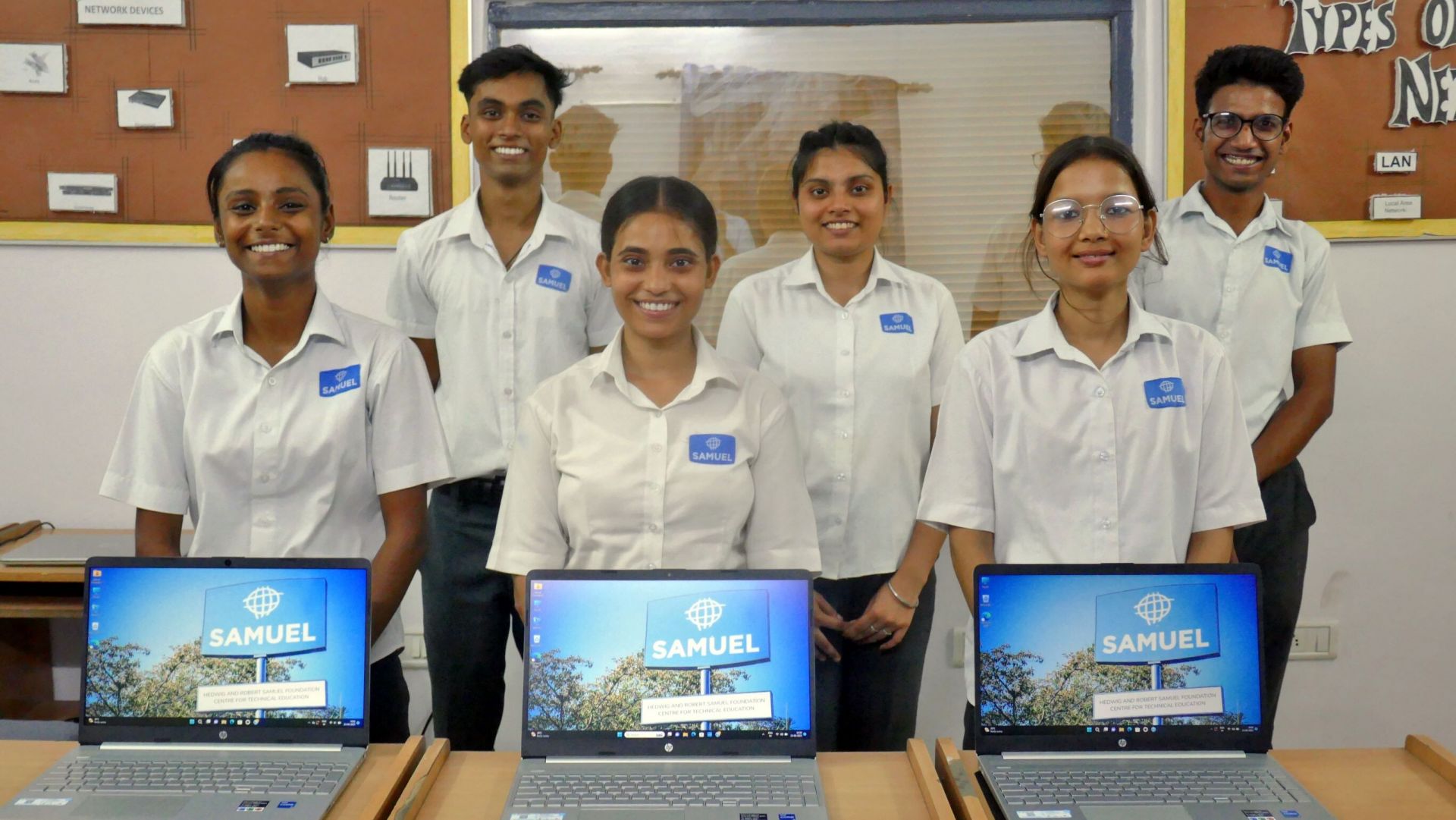 03.07.2023 | India
"Hardware-Upgrade" for our Centres for Technical Education in Delhi
The students of our two Centres for Technical Education in Delhi are delighted about 28 new laptops for their computer labs. The computers are a donation from the German Embassy in Delhi with funds from the German Foreign Office.
After all, digital skills are an essential prerequisite for being successful in today's working world. This is why the proficient use of computers is an important part of our "Fashion Design and Management" program. By the end of their 15-month technical education, the Foundation's scholarship holders master the standard Office package and move around the internet confidently. The generous donation from the German Embassy is a great help in preparing our students for their professional start with new-generation laptops. We do appreciate this support!
Every year, the Samuel Foundation educates 108 young men and women in Fashion Design and Management. The Foundation's holistic training concept not only includes the teaching of technical skills, but also professional communication in English, digital skills, and personal development.