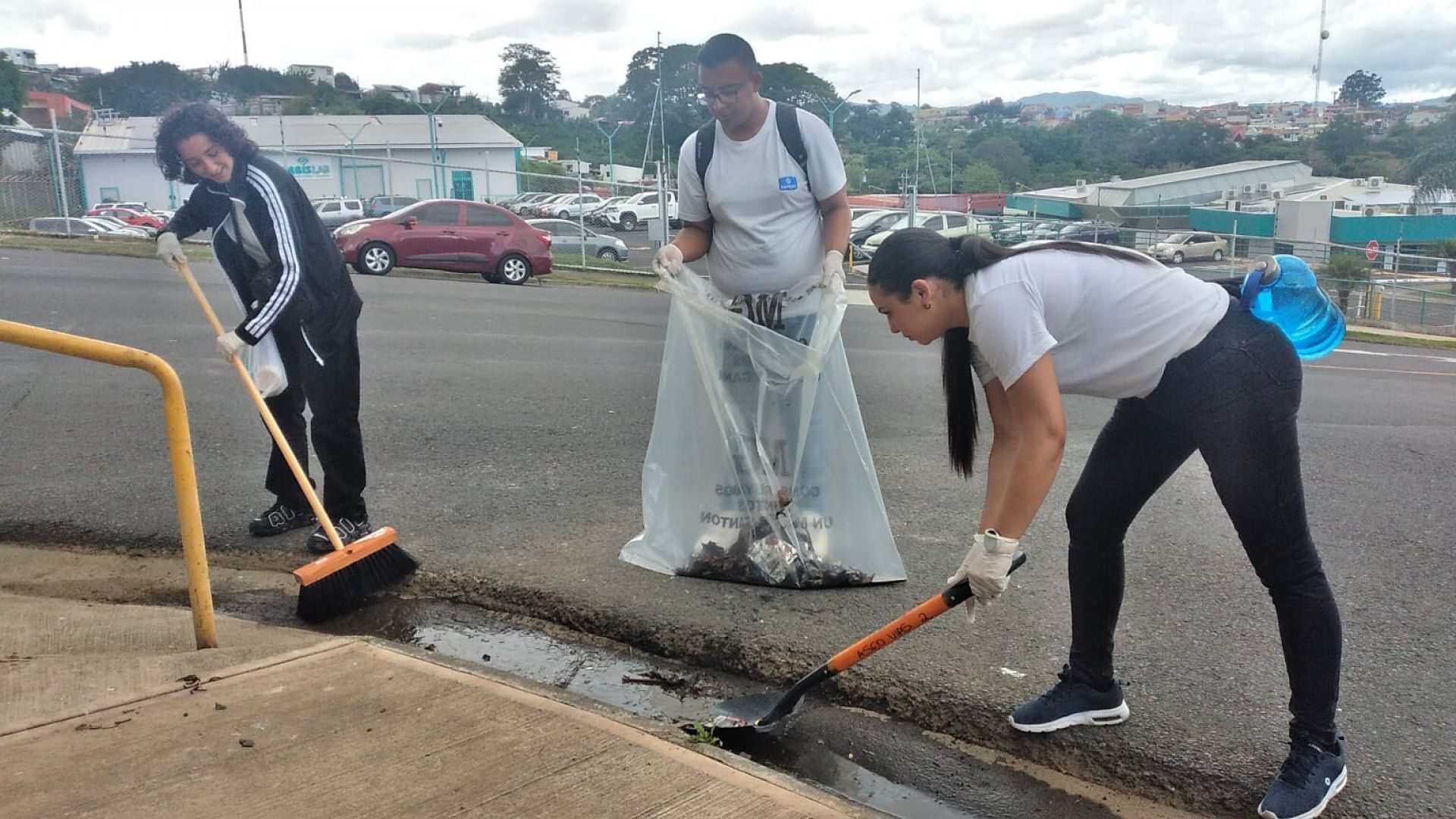 01.08.2023 | Costa Rica
Together for a clean neighbourhood
In June and July, the Samuel students of our center in San José joined an initiative as part of a safety day launched by the Police and Municipality of the Costa Rican canton of Goicoechea by cleaning up lots and collecting waste. The day had the ambitious goal of leaving their community without an ounce of litter.
The Samuel scholarship holders participated in the initiative as part of their social service that is included in the curriculum of the four careers offered by the Technical Education Centre in San José.
The efforts of our students were also recognised by officials. "We are proud of the commitment of these volunteers, who set an example and motivate the community to make environmental awareness a way of life," commented Roy Diaz, head of the Municipal Police.
And as the photos show, the Samuel students supported the initiative with commitment and good spirits. Many thanks to all participants in this activity.