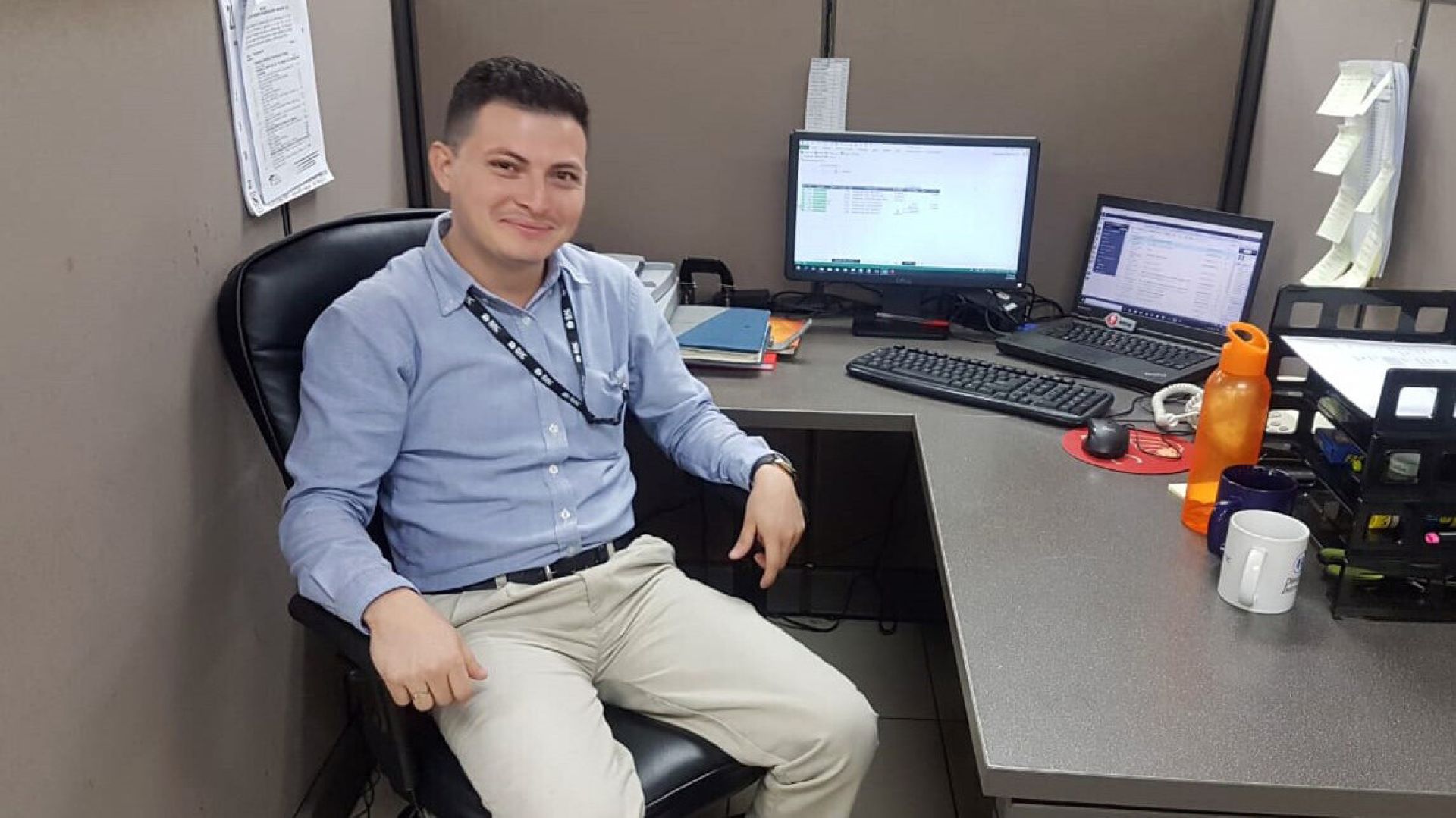 28.11.2020 | Nicaragua
Technical Training Instead of University
Between 50.000 and 60.000 adolescents graduate successfully from high school every year in Nicaragua. The majority of them dream about commencing their university studies, but only a few manage to take that step, since families often lack the required financial resources. Thus, many high school graduates have not been able to get a job nor a place at university in past years.
In this context, a practical technical training opens up completely new prospects for these young people. It is considerably shorter, more economic, and leads to a faster integration into the labour market.
Sergio, a 24-year-old young man, experienced something similar. After graduating high school, he started attending a university degree course in the IT sector, but had to discontinue it shortly afterwards. His family could not afford the necessary computer equipment. "At this point, I did not know what to do with my life", recounts Sergio, whose job search had also been futile.
It was then that his mother let him know about the scholarship for a technical training offered by the Samuel Foundation. Sergio passed its entrance examination and successfully graduated as an accountant assistant 19 months later.
Apart from the subject-related lessons, he especially learned to value the integrated concept of the Foundation's technical training, which includes in its curriculum the development of soft skills such as personality development, the imparting of values, English lessons, as well as a three-month practical apprenticeship.
In this way, the Samuel Foundation opened the door for Sergio to be hired as an accounting analyst by a renowned bank, for which he currently works. This young man is the only employee without an academic degree in a place where normally only university-qualified staff is hired. This achievement makes him very proud! Sergio considers his technical training at the Samuel Foundation as one of the best decisions of his life. He concludes: "When you seize and appreciate the opportunities that you are given, your life changes."