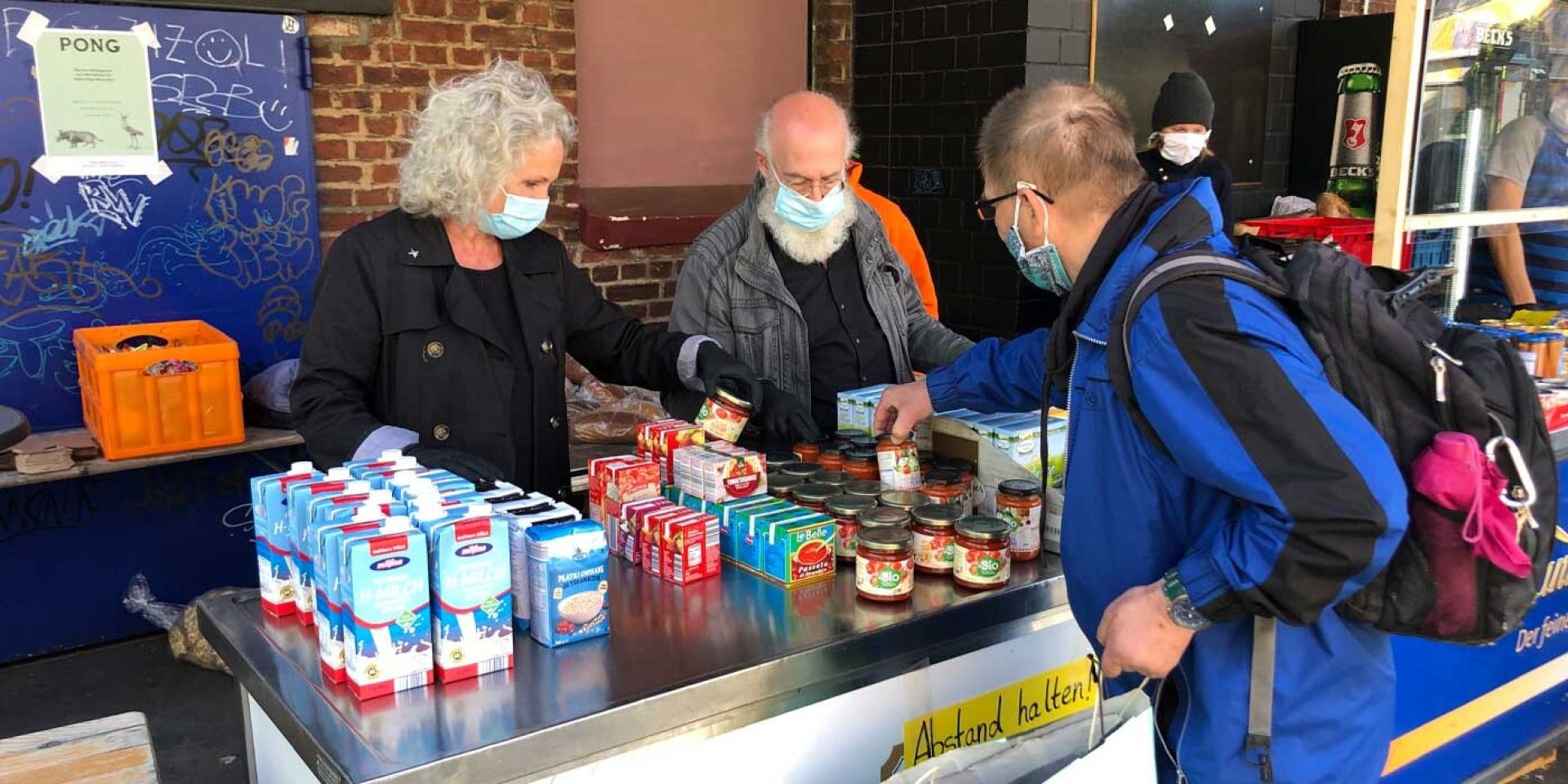 20.04.2020 | Deutschland
Solidarity in Düsseldorf
The Samuel Foundation supports food distribution to people in need
The Coronavirus pandemic hits the poorest particularly hard – also in Düsseldorf / Germany. Due to the closure of most food banks, the basic supply of food for the needy and homeless has collapsed overnight. The management and staff of the zakk cultural centre, together with the soup kitchen in Düsseldorf and the organisation for the homeless fiftyfifty, reacted quickly to this emergency situation. Why not use the currently vacant premises and infrastructure of the cultural centre to organise a food distribution service for people in need?
A corresponding request for support from zakk to the Samuel Foundation was met with an immediate commitment of € 3.500 as emergency aid by the foundation's Chairman of the Board, Martin Barth. "Even though our main focus is on educational projects in the global South, we think it´s important to support eligible initiatives at our headquarters in Düsseldorf – especially in the current crisis," explains the foundation´s Chairman. The donation enabled the initiative to start on 01 April, so that food can now be procured and picked up from distribution points and students, who also lost their sources of income due to the crisis, can be paid to assist. Furthermore, the project has been joined by many volunteers.
The offer is very well received by many vulnerable Düsseldorf residents. Every day, up to 100 people from the entire city area are supplied with free food. The distribution takes place outside, there is enough space to comply with the rules of infection protection.
The Samuel Foundation is happy to be part of this wonderful and necessary initiative.