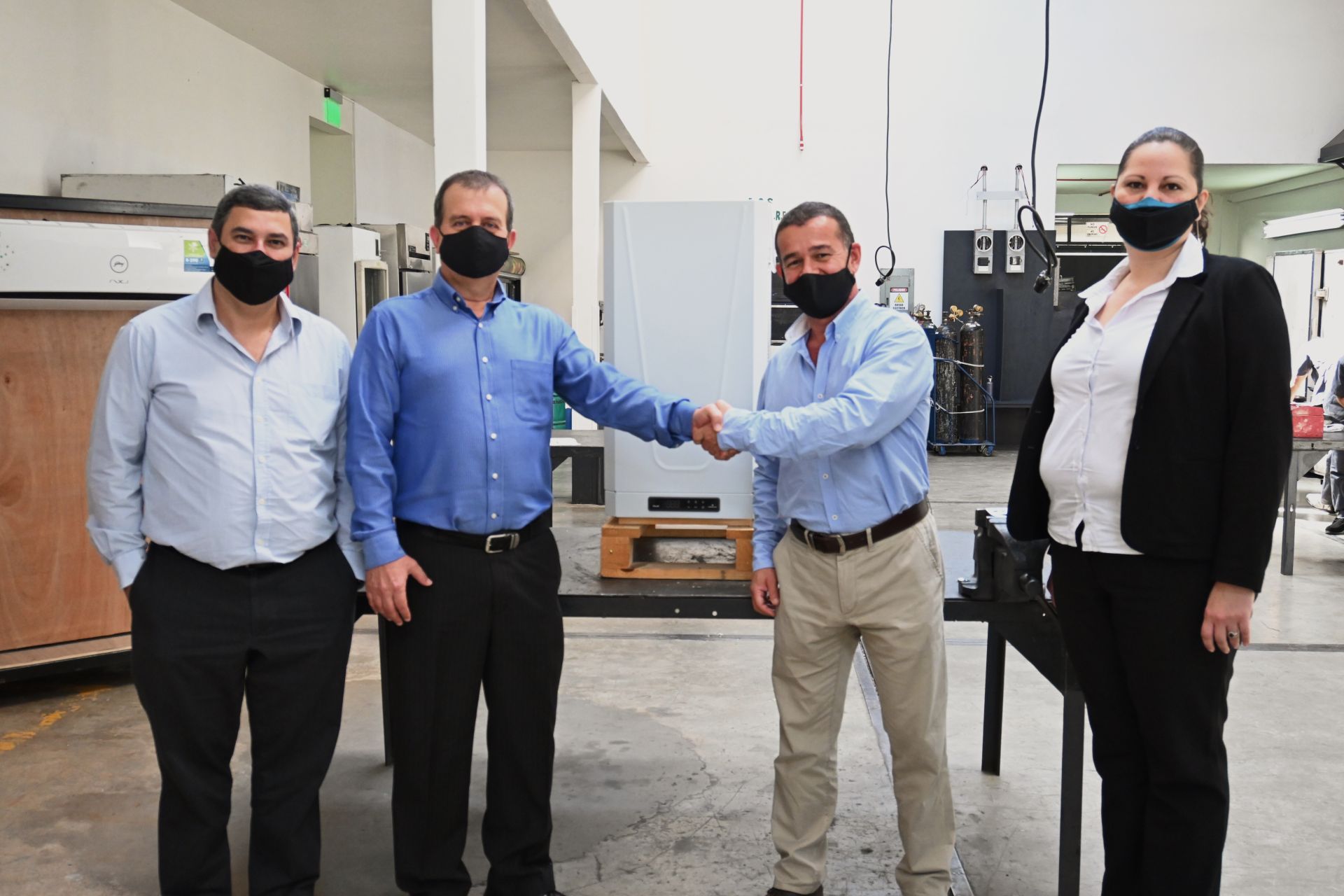 14.01.2022 | Costa Rica
Donation for the environment
Our Centre for Technical Education in San José/Costa Rica has received a donation of a monoblock from the German Agency for International Cooperation (GIZ). The cooling unit uses environmentally friendly hydrocarbons or propane instead of fluorocarbons, which damage the ozone layer.
The donation was made as part of the GIZ's Green Cooling programme, an international initiative to combat climate change and promote environmentally friendly technologies in the field of refrigeration and air conditioning. Our centre has been participating in the initiative for some time and now has one of only four existing units in Costa Rica. The project coordinator and GIZ representative in Central America, Adolfo Cordoba Rodriguez, handed over the donation during a visit to our centre.
Every year, the Samuel Foundation awards 50 scholarships for vocational training in refrigeration and air conditioning to young people from economically disadvantaged families. Thanks to the generous donation from GIZ, the Foundation can now offer practical teaching of new, environmentally friendly refrigeration techniques in its workshops.